Sleep well during your trip to the 'Burg. Off the backroads leading to Walnut Grove Farm, you'll find a relaxing space far from the noise of traffic and the hustle of daily responsibilities. Your B&B experience does not stop there though. Spend the night in a true timber-frame, post-and-beam (without losing any modern amenities) barn set on 135-acres of land at The Barn Bed and Breakfast. Or, experience timeless hospitality in an 1890s-style Victorian home at the Seacord House. Furnished with fine antiques and a warm, fresh breakfast, you'll be treated like family.
Looking for more traditional lodging choices? Stay at any of our popular chain hotel or motel options. Enjoy your choice of several notable choices for a variety of budgets with a multitude of accommodations available for you and your family.
If you need a taste of the outdoors, plan your lodging around one of our amazing campgrounds. Allison Campgrounds in Galesburg offers playgrounds, a lakeside water park, and ample fishing! Galesburg East Campground in Knoxville provides generous shade with big trees that visitors (and their furry friends) appreciate on its well-kept grounds with tons of space!
Take a peek at all our options to make the best choice for you and your family!
Home / Lodging / GALESBURG EAST CAMPGROUNDS
GALESBURG EAST CAMPGROUNDS
1081 US-150 KNOXVILLE, IL 61448
Hours
Sunday – Saturday: 10:00am – 8:00pm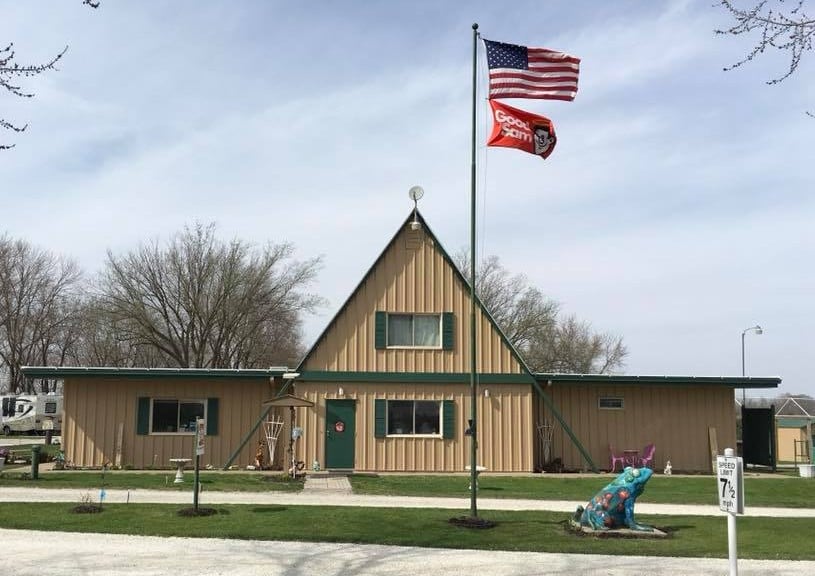 Category
Directions: