While in Galesburg, rest assured that you will find the perfect accommodations to recharge your batteries after a fun-filled day of exploration. Whether you prefer a beautiful hotel full of modern amenities, like Holiday Inn Express & Suites, located right across the street from our Welcome enter, or a quaint bed and breakfast to escape the hustle and bustle, or a historic Airbnb, displaying beauty of the past, like The Great House of Galesburg, we have you covered and promise sweet dreams!
Looking for more traditional lodging choices? Stay at any of our popular chain hotel or motel options. Enjoy your choice of several notable choices for a variety of budgets with a multitude of accommodations available for you and your family.
If you need a taste of the outdoors, plan your lodging around one of our amazing campgrounds. Allison Campgrounds in Galesburg offers playgrounds, a lakeside water park, and ample fishing! Galesburg East Campground in Knoxville provides generous shade with big trees that visitors (and their furry friends) appreciate on its well-kept grounds with tons of space!
Take a peek at all our options to make the best choice for you and your family!
Home / Lodging / *HOLIDAY INN EXPRESS & SUITES
*HOLIDAY INN EXPRESS & SUITES
2160 E MAIN ST GALESBURG, IL 61401
Hours
Check In: 3:00p
Check Out: 12:00p
About
Situated in the midst of several American historical sites in Galesburg, IL, the hotel provides an ideal location in a city known for railroad innovation!
Quality amenities and a knowledgeable staff will make you feel at home with complimentary hot breakfast, on-site Fitness Center, indoor pool and free Wi-Fi access. A 24-hour Business Center with high-speed Internet access, copy and print services and a public computer is available for complimentary use. In addition, the hotel is located near area corporations like BNSF, Gates Rubber Company, and Dick Blick.
Explore local attractions like the Lincoln-Douglas Debates and Galesburg Railroad Museum. You can spend the day taking a drive down the Ronald Reagan Trail, touring the birthplace of Carl Sandburg or perusing the famous Seminary Street shops. Also, the nearby Discovery Depot Children's Museum provides a fun-filled day for the entire family.
Welcome home to the Holiday Inn Express & Suites Galesburg!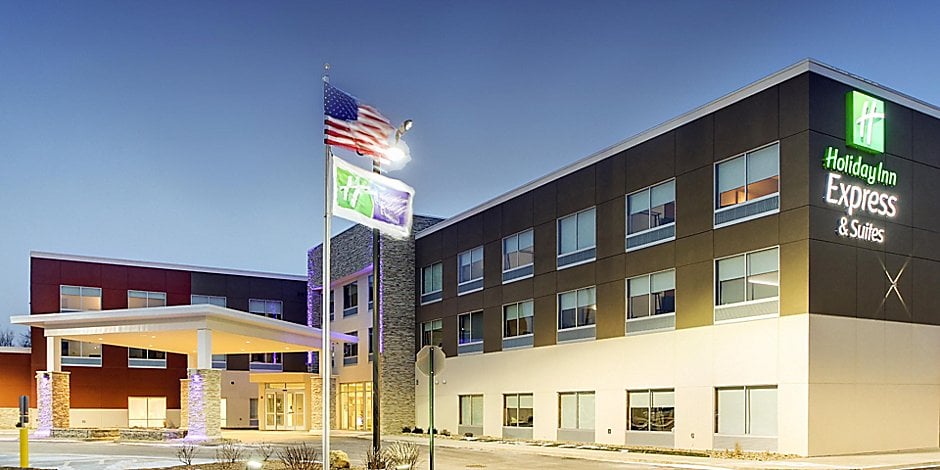 Category
Directions: