As your travels take you places in and around Galesburg, you'll discover that the shopping scene is hard to beat. From antique shopping to a more modern approach, you are bound to leave the 'Burg with more bags than you packed to come visit us! Peek at the different districts that will bring new meaning to shop 'til you drop.
A red-bricked road guides your path to the center of it all. Seminary Street offers wonderful boutique shopping right in downtown Galesburg. The history of these three blocks tell a one-of-a-kind story that fit with different styles and aesthetics. Immerse yourself in the vibrant energy, originality, and local distinction provided by the proud local merchants.
With six antique shops filled floor to ceiling with one-of-a-kind finds at "wait, that's all?" prices, it's no wonder people came into town just to find that perfect "new-to-me" antique treasure.
You'll find specialty retail stores for a wide selection of interests. These unique boutiques offer some of the best of Galesburg's small businesses all in one, convenient downtown area.
At the corner of Simmons & Kellogg every Saturday from May through October, you'll find the Galesburg Farmer's Market providing fresh produce, crafts, homemade food, and even freshly butchered meats!
HENDERSON STREET & SEMINARY SQUARE
Not to be confused with the historic Seminary Street, Seminary Square and Henderson Street offer shopping for the more modern tastes, with well-known brands for everyday supplies, groceries, and eateries.
Home / Shopping / Dahinda General Store
Dahinda General Store
1457Knox Highway 15, Dahinda IL 61428
Hours
Monday: CLOSED
Tuesday – Saturday: 8:00am – 4:00pm
Sunday: 11:00am – 4:00pm
About
Built and operate in 1916 as a general store, we've renovated and brought it back to life with help from local vendors and our in-house bakery. Currently, the store features over 40 vendors who make up the store's motto, "Locally grown, locally produced, and locally crafted." The store sits next to the scenic Spoon River and original iron railroad bridge, with a nice central park and playground across the street, and adequate parking. Bring your camera, your appetite, and especially your sweet tooth!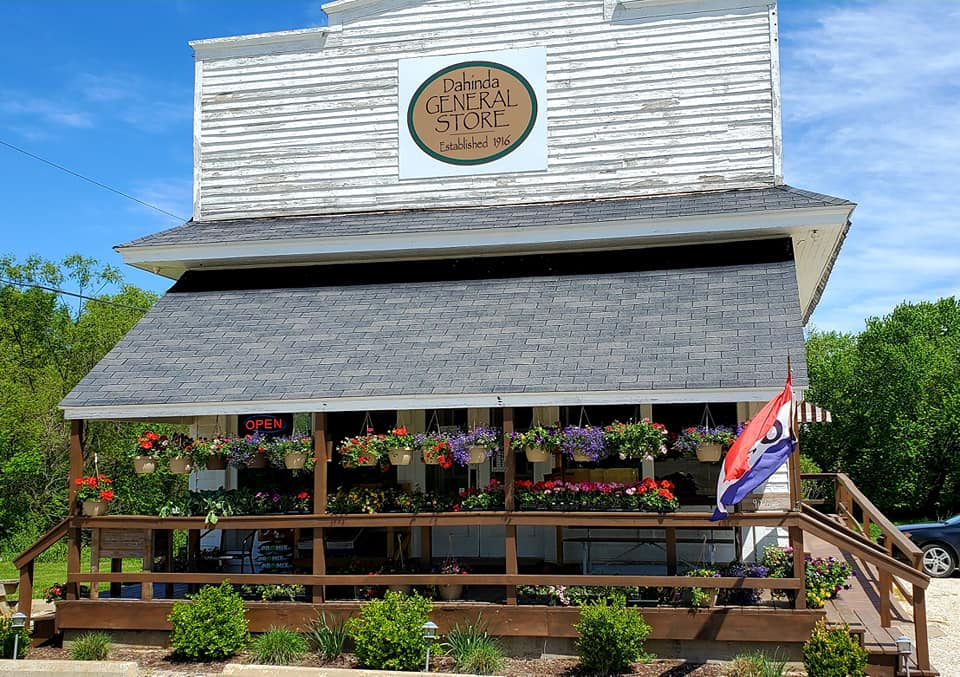 Category
Directions: