The smell of the coffee beans wakes Galesburg up every morning. If you like starting your day with a freshly brewed cup of coffee, we have tons of options for you. Whether it's an Americano, Macchiato, Espresso, or just a plain cup of joe, we have all kinds to get you started for your adventurous day in the Burg.
While we have some coffee chains for regulars, we recommend trying our local shops for the taste of Galesburg. With a special menu every day, Innkeepers will never let you run out of your caffeine energy.
Situated on the historic Seminary Street is one of the coziest cafes, The Carriage House. They offer a varied range of bakery items, ice-creams, and coffees. You also don't have to go too far if you're yearning for some flavored popcorn. JT's CaramelKorn Station is opposite The Carriage House. It now provides monthly flavors!
In the mood for some delicious ice cream? Lim's Ice Cream Shoppe, a family-owned business, has been serving the Galesburg community since 1988! And if you have any allergies or dietary restrictions, we got you covered. Sprinkle and Spoon is designed to be inclusive of all audiences, so there's no need to leave anyone out.
Whether you are looking for a morning pick-me-up or something to satisfy your sweet tooth, the many coffee and treat shops in Galesburg have exactly what you need.
Home / Eats / Coffee / Stir Coffee Company
Stir Coffee Company
226 E MAIN ST KNOXVILLE, IL 61448
Hours
Monday – Friday: 6:00am – 5:00pm
Saturday – 8:00am – 4:00pm
Sunday: CLOSED
About
Just a half block East of Knoxville's Historic Public Square, sits Stir Coffee Company. This unique gem is home of some of the finest coffee and treats you'll find anywhere. Your most congenial hosts and owners, Joel & Kim, invite you to enjoy the cozy, beautifully decorate and relaxing atmosphere of their new coffee shop.
Stir Coffee Company features coffee from around the world from its main prover of beans – Thirty-Thirty Coffee Company, based out of Peoria, Illinois. In addition to a great selection of coffee, they also offer drinks and delicious pastries from LeBakery in Peoria.
Come in, sit down, and have a conversation. Gotta run? They also offer carry-out and curbside service.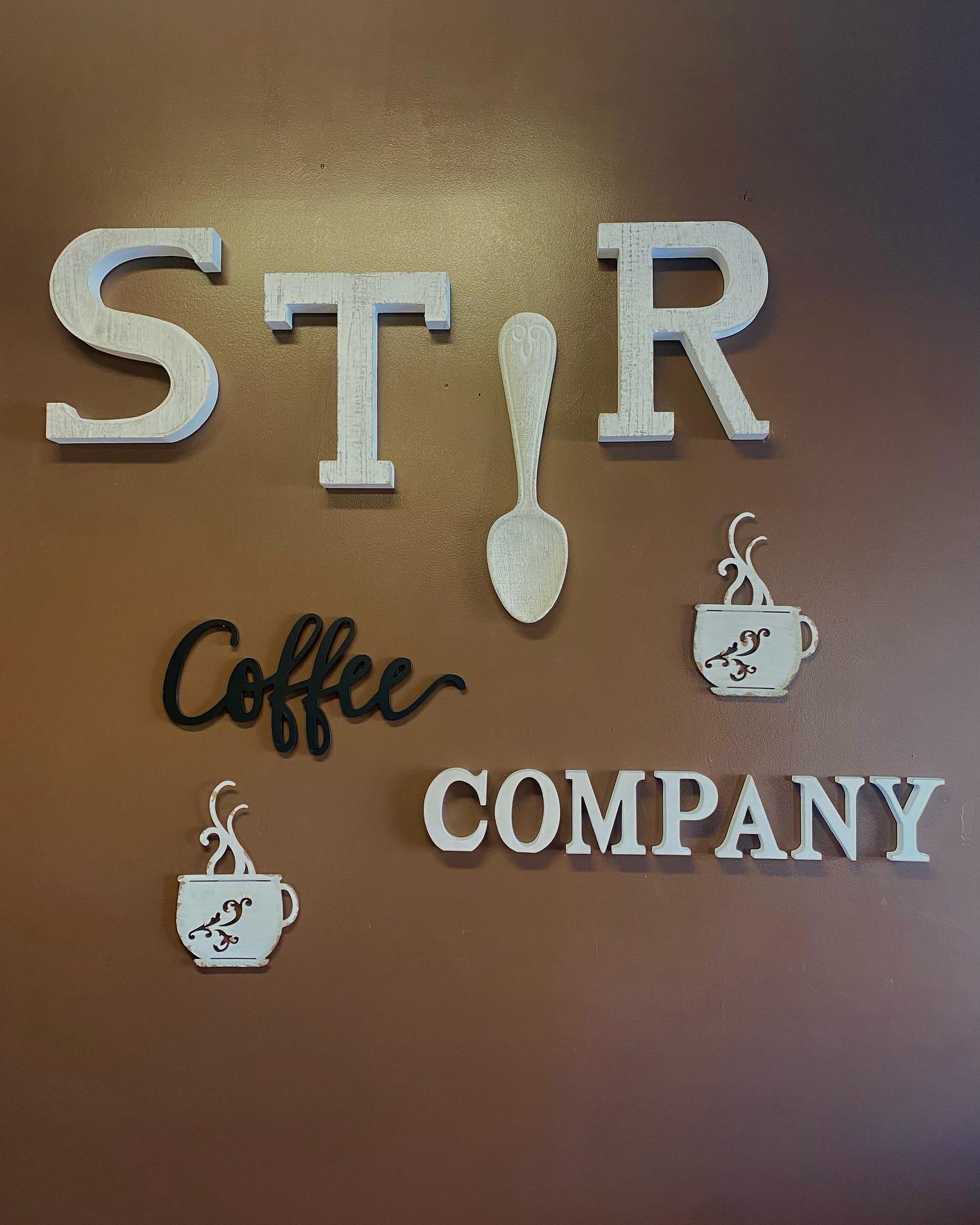 Category
Directions: