Although food has always been a part of a visitor's experience while on vacation, it wasn't until the emergence of culinary tourism that food has taken center stage for many vacationers.  And there is no better place for a culinary tourist to begin their taste journey than in Galesburg.
Start your food tour on historic Seminary Street which is home to several restaurants catering to all tastes. At the Landmark Cafe and Crêperie, enjoy a savory and sweet crepe, their famous spinach bisque or the favorite of many, the chicken pot pie.  During the spring and summer, be sure to take advantage of the great weather while enjoying your meal in their outdoor courtyard, which is tucked away and shielded by an umbrella of large trees and gorgeous green plants.
Across from the Landmark, Craft on Seminary Street offers a carefully crafted menu featuring some of the most savory steaks, chops and seafood.  Make a point to get their early to visit the Craft Cocktail Lounge and enjoy a glass of wine or specialty cocktail before your meal.  On Sundays, their brunch is a must for anyone who enjoys good food in great atmosphere.
If pizza tempts you, then you'll find no better location to grab a slice than Galesburg.  From deep dish to the crispiest of thin crusts, enjoy a wonderful variety of pizza selections.  From quirky renditions on classic favorites to a cauliflower pizza crust loaded high with fun ingredients, everyone is sure to find their new favorites.  
Before you depart, take the time to visit Galesburg's oldest restaurant, Coney Island. Celebrating their 100th year in business, they offer a variety of hot dogs, including the classic Coney Island dog, as well as chili dogs, tamales, milkshakes and more served up in a historic, nostalgic diner atmosphere.
Food lovers rejoice, Galesburg and Knox County have over 100 restaurants ready to tantalize your tastebuds.
Home / Eats / Stir Coffee Company
Stir Coffee Company
226 E MAIN ST KNOXVILLE, IL 61448
Hours
Monday – Friday: 6:00am – 5:00pm
Saturday – 8:00am – 4:00pm
Sunday: CLOSED
About
Just a half block East of Knoxville's Historic Public Square, sits Stir Coffee Company. This unique gem is home of some of the finest coffee and treats you'll find anywhere. Your most congenial hosts and owners, Joel & Kim, invite you to enjoy the cozy, beautifully decorate and relaxing atmosphere of their new coffee shop.
Stir Coffee Company features coffee from around the world from its main prover of beans – Thirty-Thirty Coffee Company, based out of Peoria, Illinois. In addition to a great selection of coffee, they also offer drinks and delicious pastries from LeBakery in Peoria.
Come in, sit down, and have a conversation. Gotta run? They also offer carry-out and curbside service.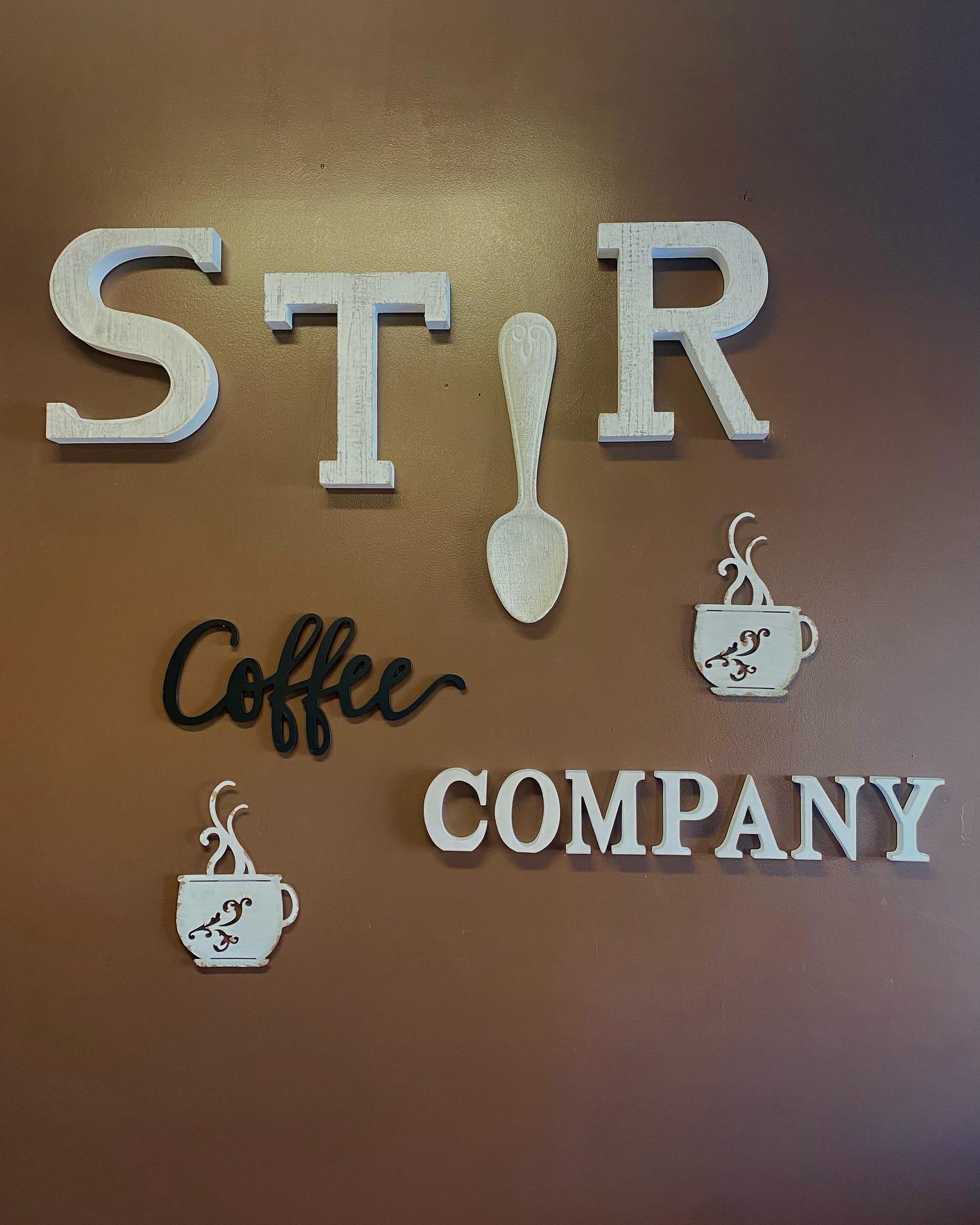 Category
Directions: